From the front, you would never expect what lies behind these walls, located in the heart of downtown Los Angeles is a beautiful spacious studio.   With beautiful white walls, modern and vintage décor, this studio has so much to offer! We are shooting our Affinitas shoot today so with Sona's bodacious looks (in part thanks to Davee the make-up artist) and our beautiful products behind the different backdrops, we are going to make magic happen today. Just wait and see people!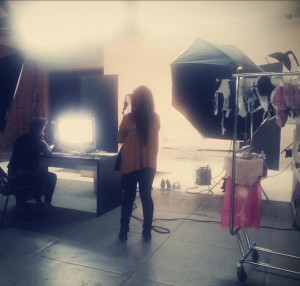 Heres we are at work.
Heres a shot of everyone involved in today's shoot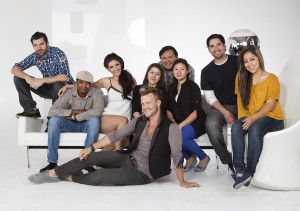 Can you spot the model?