Wow this month really flew by with all the tradeshows and stuff, we can't believe September is right around the corner! And to close out August with a bang, what better way to end it than with two features in two popular magazines? Our Danielle in Dusty rose was featured in Contemporary Bride as pieces to wear for your honeymoon.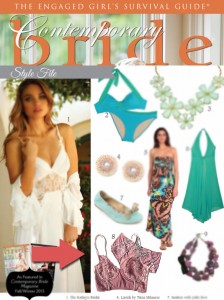 And our Leslie was selected one of the Best T-Shirt Bras by Seventeen magazine!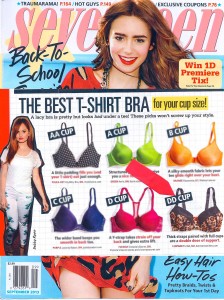 Now that tradeshow season is over, the search begins again with models, and locations.  We have already seen quite a few models but we are still waiting for that perfect one who will really help accentuate our products.  It really is a lot harder than it sounds but finding a model who has the look we are after isn't easy! And we have been to a few locations to see where we want to shoot the catalog and we have seen some very beautiful homes.  We are still narrowing down the locations, stay tuned for updates on our quest to finding the perfect model and location!