Monday again?! Why do our bodies take so long to adjust from weekend mode back to weekday mode? Anyways! We have a busy day today as we are preparing for Lingerie FW in August and held a casting for the runway models.  We are  looking for 34B and 34D models to fit into our beautiful samples for the show and we are excited to see all the turnout.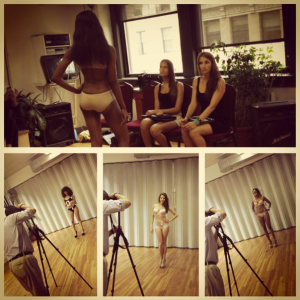 This will be our second time participating in Lingerie FW and its at the fabulous Metropolitan Pavilion in N.Y again so can't wait until August.
While in L.A, we are busy preparing for tradeshows and for the catalogs to be mailed out. Time is flying by so quickly!  In a few days we will be exhibiting at the Mode City show in Paris, our first show to display to the world our SS14 newest collections! July and August are going to pass by so quickly.
See you soon New York, xoxo!