We know, we know- we skipped last week's blog, but with good intentions! We promise.
We were in New York City last weekend popping bubbly with the Affinitas models backstage for Lingerie Fashion Week (LingerieFW), and setting up for CurveNY. Sounds fabulous, right? Think, again.
The Affinitas team loves hosting events (especially at LingerieFW), but being backstage is like being in a whole different world: dealing with electrical issues, sequence of events causing a delay in attendance, missing models, backstage always being overcapacity, etc. See, not so fabulous.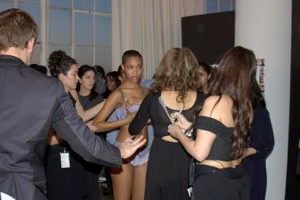 In the end, we always toast to another successful show at Lingerie Fashion Week. The show began two hours late, but it was "rather impressive" according to a review released by Fashion Times. For the night, Affinitas partnered with Always for its "Always Confident" campaign, which gave women the chance to take home Affinitas Packaged Panty. Aside from showcasing Affinitas and Parfait styles, Pharrell Williams' upbeat song "Happy" introduced Affinitas new Cupcake Panty line on the runway! This was the secret aftershow we couldn't spill the beans about before, but now we can finally share it with you!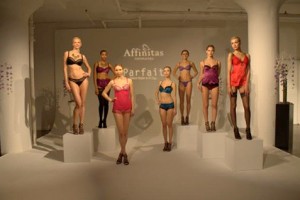 The Cupcake Panty was showcased at CurveNY the following day, but had already made appearances at MODA U.K and Salon International de la Lingerie! The panties are packaged in an adorable cupcake silhouette box that you'll probably want to keep for decoration either on your desk or in your room. We know you're going to love the entire Cupcake Panty collection, which will be available in thong and hipster style!